Working for us
Working for us
We always make sure we pick the right person for any role. But why should you choose us or even apply?
There are many great reasons to come and work for us, including:
meaningful careers and employee development
work life balance
local government pension scheme
staff benefits scheme
investment in staff welfare
working closely with trade unions
Meaningful careers and employee Development
We invest in People. We have many opportunities for you to progress within the company, including our Employee Development Programme, which allows you to complete qualifications and apprenticeships alongside your role. Did you know our Managing Director started with us as a Housing Apprentice?
Work life Balance
Work life balance means exactly that. We will always do our best to support you manage your work life alongside your personal life with our flexible working scheme.
Hybrid working
We offer Hybrid working for staff in a lot of our service areas. You can find details about this in our job descriptions.
Investment in staff welfare
Your mental and physical health is important to us. All our staff have 24 hour access to 'Workplace Wellness' our Employee Assistant Programme that offers:
mental health
legal
financial
information, advice and support.
Local Government Pension Scheme
All our staff get access to the Local Government Pension Scheme. Find out more information on the Local Government Pensions Scheme website
Employee consultation
We listen and learn from our employees. We have many opportunities for you to have your views heard, Including:
Informal and formal meetings with the trade unions
Health and Safety Employee Forum
Employee Survey
Staff Briefings
Leaders networking sessions
Working closely with trade unions
We give both Unison and Unite full trade union recognition rights and also work with GMB Union. This means, we consult them about any proposed changes to employees' terms and conditions. We also welcome the support and guidance they offer individual employees.
Team Derby Rewards
Team Derby Rewards for Derby Homes gives you access to a great range of discounts on a variety of retailers, services and your everyday spending to help you stretch your money further. Including money off groceries, tech, fashion, homewares and more.
Other staff benefits
Annual leave purchasing
Tusker car leasing
Pension and shared cost AVC
Cycle to work
Costco membership
Information for applicants
Disclosure and Barring Service (DBS) checks
Some of our posts require the post holder to have access to vulnerable adults or children. We require employees to undertake a DBS Disclosure.
Further information is available in our policy on employing people with a Criminal Record.
Employing People with a Criminal Record
It's a criminal offence to apply for one of these posts if you've been barred from working with children or vulnerable adults.
Eligibility to work in the UK
If offered a position with Derby Homes, you are required to provide proof of your eligibility to work in the UK. Read the 'Eligibility to work in the UK' document to find out which documents you will need to show us.
All offers of employment are subject to satisfactory documents being received.
Equality and diversity
Derby Homes is required to publish its gender pay gap statement each year in a prescribed format. You can find it here: Equality and diversity

Disabled applicants
If you are disabled, we want to give you every opportunity to be successful when applying for a job with us. We offer support through guaranteed interviews and reasonable adjustment at interviews.
You're classed as disabled under the Equality Act 2010 if you have a physical or mental impairment that has a 'substantial' and 'long-term' negative effect on your ability to do normal daily activities.
Guaranteed interviews
We guarantee an interview to any disabled person who meets the essential requirements of the job. To apply under the 'guaranteed interview' scheme, please tick the relevant box on the application form. If you don't want to use the scheme, and would prefer to be judged purely on your own merits, just apply in the usual way.
Reasonable adjustments for interviews and tests
We want you to do well when you apply for a job with us and are keen to hear if there are any other ways we can help. You might need a car parking space, a sign language interpreter, information in another format, or extra time for your interview.
Whatever your needs, note them on your application form and we will do our best to accommodate you.
Equality Employment Statistics 2022
Disability Confident Employer Certificate 2022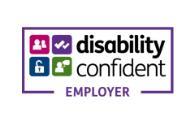 Employee Development
We are committed to having a skilled and trained work force and deliver mandatory training on equalities, health and safety and customer services. In addition we offer employees a range of training opportunities for employees depending on their job and individual needs. All employees have an annual job chat where their training needs are assessed.

Teamwork is important to us. We believe that by supporting each other and working as a team, Derby Homes is a much more positive place to work.

Every employee has the opportunity to contribute to and access our delivery plan. Amongst other things, this helps us identify group and individual training needs.
Induction programme
All new employees have a comprehensive induction programme, including online induction courses and meet and greet sessions with our Managing Director and other members of the senior management team.
Employee Wellbeing
We have a duty to provide safe and healthy working conditions for all employees and anyone else using our buildings and facilities. We take all reasonable steps to comply with relevant legislation, regulations and codes of practice, and provide the necessary resources to secure safe working conditions and procedures for all employees.

We hold a prestigious RoSPA Award for Occupational Health and Safety. We were the first housing ALMO in the country to receive the RoSPA Gold Award, and are now one of only a few housing organisations in the Country to have been recognised at the highest level by the Royal Society for the Prevention of Accidents for our commitment towards health and safety. Retaining this award is a reflection of our commitment to maintaining the highest standards of health and safety for all tenants and their families, and for our staff and contractor's staff.
Time to Change Employer Pledge
Derby Homes has signed the Employer Pledge for Time to Change to demonstrate our commitment to change how we think and act about mental health in the workplace and make sure that our employees who are facing these problems feel supported.
Whistleblowing
We are committed to conducting our business with honesty and integrity and we expect all staff to maintain high standards. In the course of delivering our services, there is always the risk that something may go wrong or that someone may ignore our policies, our procedures or the law, resulting in serious consequences.
Employees, partners or members of the public may occasionally have worries or suspicions of wrongdoing. By reporting these concerns at an early stage, it could help put things right or identify and stop any potential negative behaviours or activities.
We encourage anyone with serious concerns about any aspect of Derby Homes work to come forward and tell us as soon as possible.
Whistle Blowing Policy 2021-24
How to report wrongdoing
If you suspect any wrongdoing, you can raise concerns with your line manager or their line manager.
If the issues are more serious, sensitive or involve direct management, you can call Workplace Wellness and report any issues of concern in a confidential way to a third party.
Workplace Wellness Whistleblowing number: 0800 1116 390 - Available 24/7.
Confidentiality
All concerns will be treated in confidence. Every effort will be made to protect the whistle-blower's identity, if that is their wish. In some cases, we may need to ask the whistle-blower to be a witness. We will offer support in these circumstances.
If you suspect any wrongdoing, you can raise concerns with your line manager or their line manager.
If the issues are more serious, sensitive or involve direct management, you can call Workplace Wellness and report any issues of concern in a confidential way to a third party.
Workplace Wellness Whistleblowing number: 0800 1116 390 - Available 24/7