Summer cooking at Milestone House
Published: 19 June 2023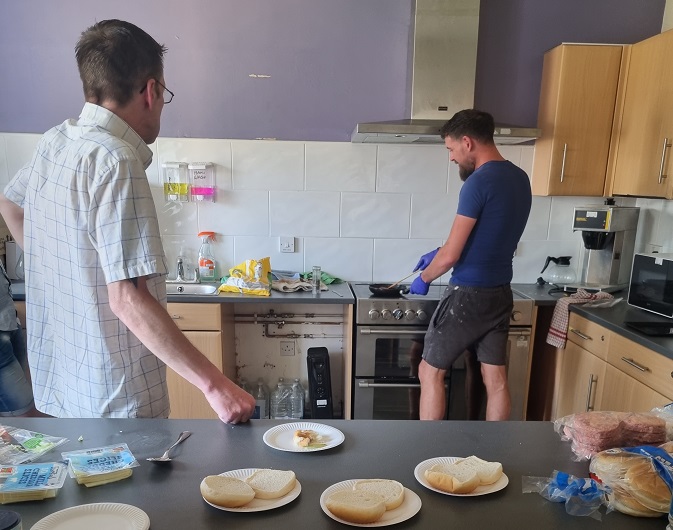 Milestone House residents have been keeping busy in the kitchen as an alternative to their usual support sessions as an indoor activity during the current warm weather.
They all rallied together and have been cooking burgers, sausage cobs, chips and salad together to enjoy. The goal is to show them how to cook meals and prepare for independent living.
Team Leader Frankie Baker said: "We have been asking everyone what sort of activities they would like to do more of and a majority of them wanted to cook, so they can continue to learn some independent skills.

"They wanted to have that 'summer feeling' of a BBQ, during this hot weather. They thoroughly enjoyed engaging with staff, each other and enjoying some nice food.

"They've all wanted to keep busy, occupying their minds and feel more part of society.

"It's also so important that our staff build that relationship by supporting them to achieve their goals."

Milestone House provides emergency accommodation for single adults and couples without dependents.

It's managed by Derby Homes and has 36 rooms for Derby's homeless and rough sleepers.

Referrals are coordinated by the Housing Options Team and the Move-on Coordinator.