Milestone House host new liver screening and Hep-C tests initiative
Published: 28 June 2023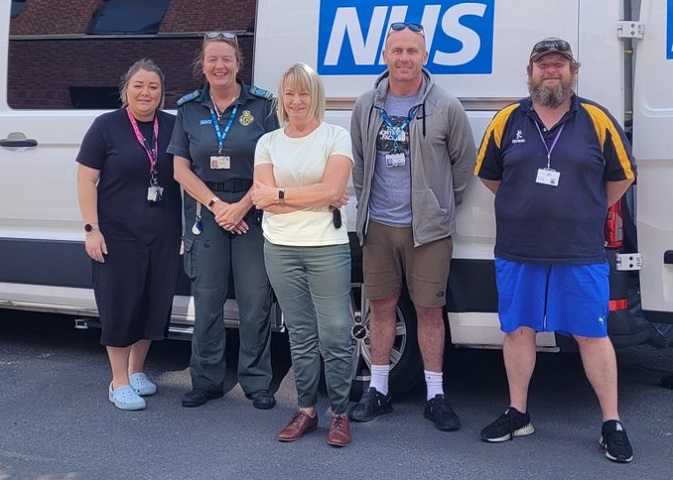 We welcomed rough sleepers and residents of Milestone House for a free liver screening and Hepatitis C testing last week.
Derby Homes worked in partnership with NHS England and The Hepatitis C Trust to host the event.
The day was hailed a resounding success with 18 people being Fibro scanned and 24 people being liver screened.
Fibro scanning is the process when ultrasound technology measures liver hardness and fatty changes in a liver.
These measurements helped the on-site medical team to learn more about the health of those that took part.
Meanwhile 24 people were tested to see if any infections were spread through their blood cells and were tested for Hepatitis B and Hepatitis C.
Homelessness Paramedic Tracy Cunningham said: "It was a fabulous event at Milestone House and it was great to be able to engage with so many rough sleepers.
"The liver screening van outside caused so much interest with others, that they then came into the building for the Hep-C test.
"It's so important to be tested and screened in this way as if you did face any issues and it was left untreated, it could lead to serious health problems, including liver damage.
"Following this initial pilot, we hope to be able to run similar events again in conjunction with Derby Homes soon."
Milestone House provides emergency accommodation for single adults and couples without dependants.
It's managed by Derby Homes and has 36 rooms for Derby's homeless and rough sleepers.

Referrals are coordinated by our Housing Options Team and the Move-on Coordinator.