Standing together against Anti-Social Behaviour in Derbyshire
Published: 29 June 2023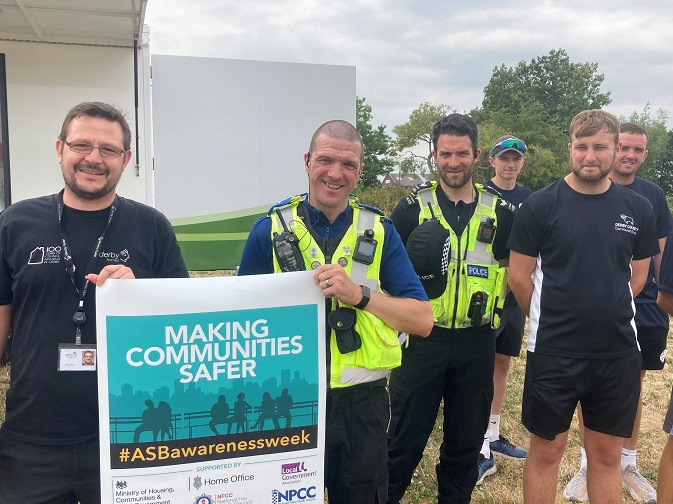 Organisations across Derbyshire are supporting national Anti-Social Behaviour Awareness Week and will be helping residents learn more about what is and isn't anti-social behaviour and where to turn if they need help.
Derbyshire County Council, Derbyshire Constabulary, Derbyshire Fire and Rescue Service, city, borough and district councils and Derbyshire Victim Services (DVS) are among those showing their commitment to tackling the issue during the third official awareness week which runs from 3-9 July 2023.
This year's theme is 'Know your rights' and by working together local organisations aim to raise awareness among Derbyshire residents of the fine balance between tolerance, respect and enforcement.
We are hosting two events with partners where we'll be engaging with customers and conducting a survey:
Wednesday 5 July we'll be at the Bramblebrook Community Centre at a coffee meeting in conjunction with DVS.
Friday 7 July we'll be at Sussex Circus Office in partnership with Derby City Council, DVS and Livewell.
As well as events across the county throughout ASB Awareness Week 2023, an online resource is available for anyone who is affected by anti-social behaviour or wants to find out more.
Visit Derbyshire ASB Hub for information about the events marking ASB Awareness Week.
Follow our Facebook and Twitter feeds for further advice too.