Important Information if you claim Working Tax Credit or Child Tax Credits
Published: 2 August 2023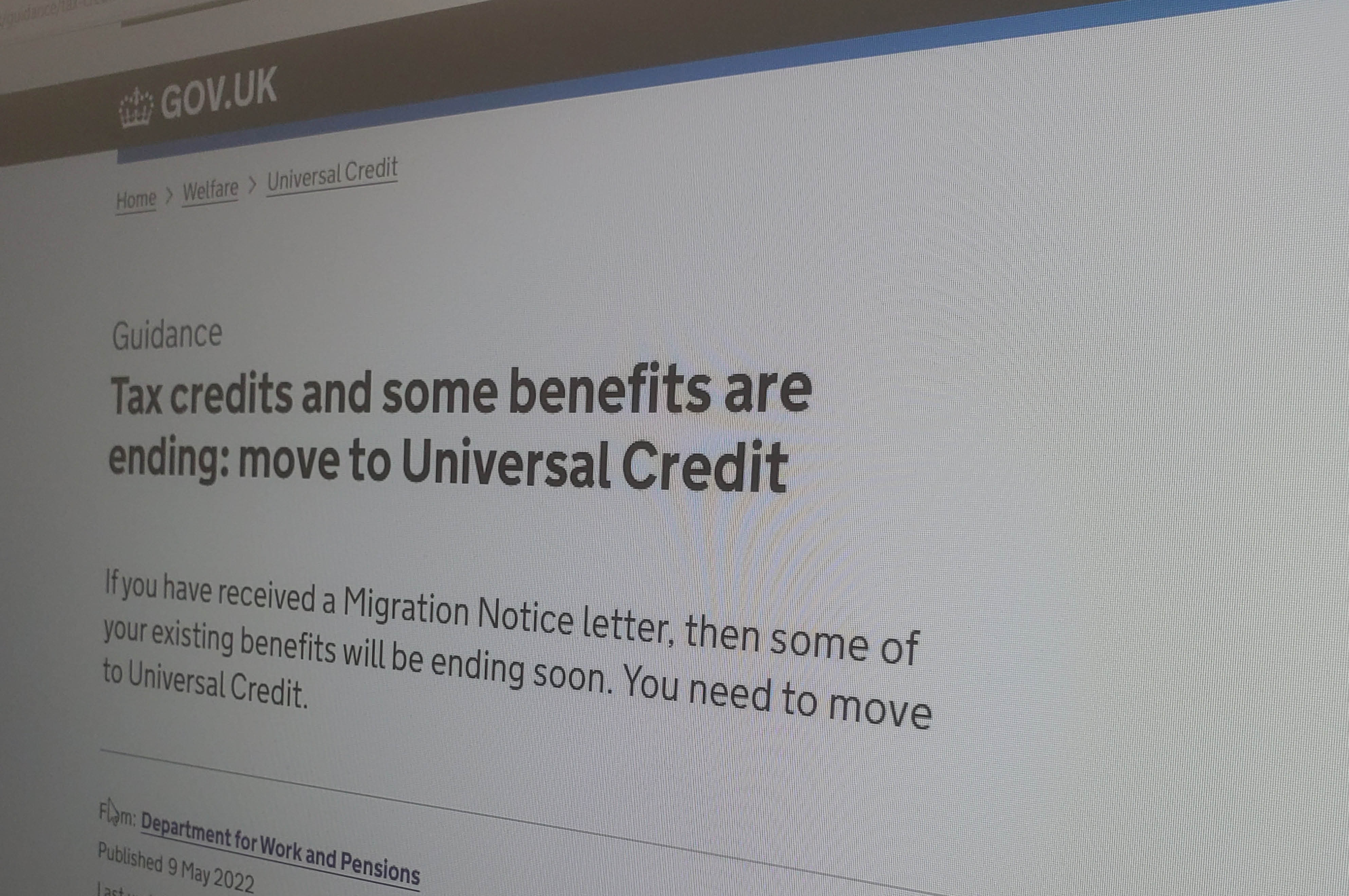 Working Tax and Child Tax Credits are going to be replaced by Universal Credit.
The Department for Work and Pensions (DWP) will start sending out 'Universal Credit Migration Notices' to everyone in Derby receiving Working Tax and Child Tax Credits.
What this means
Once you receive your notice, you will need to apply for universal credit. The notice will tell you the date that your Tax Credits are ending and the date by which you will need to claim Universal Credit by. Once you are sent the notice, your Tax Credits will end even if you do not make a claim for Universal Credit.
If you miss the deadline, the amount of Universal Credit you receive may be lower because you may not be entitled to 'transitional protection'.
You can continue to receive and renew your Tax Credits as normal until you receive this notice.
If you're considering applying for universal credit before you receive your Migration Notice, use the benefits calculator to see if you'll be better off first.
You can find out more on the Government Website.
Help applying for Universal Credit
Universal Credit Migration Notice helpline
0800 169 0328


0800 1448444
Advice about Universal Credit and other benefits
01332 643394