Tackling anti-social behaviour in your communities
Published: 10 November 2021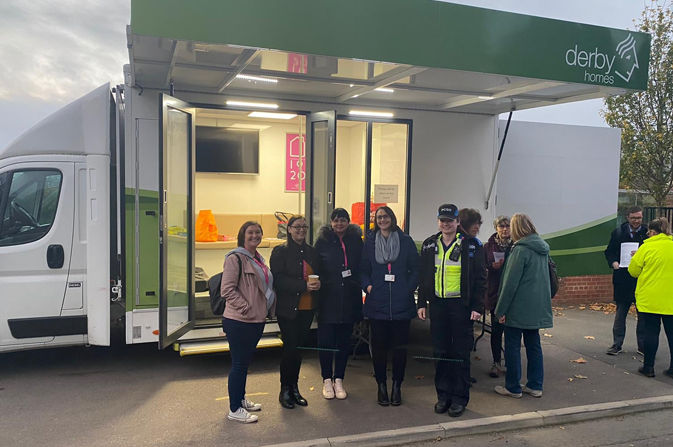 We joined local Councillors, the Neighbourhood Team and Derbyshire Constabulary at the Chester Green Roadshow last night, offering the local community advice and information on how we are working with partners to tackle anti-social behaviour (ASB).
We spoke to residents at our engagement van about any issues, as well giving advice of how they can report any concerns.
Anti-social behaviour is used to describe the day-to-day incidents of crime, nuisance and disorder.
It's an activity that can make people's lives a misery and can have a severe impact on the local community, ranging from litter and vandalism, to public drunkenness or aggressive dogs, to noisy or abusive neighbours.
You can find out more on our website about how we tackle ASB.
Keep an eye on our social media channels for more local events.