ASB Awareness Week
Published: 21 July 2022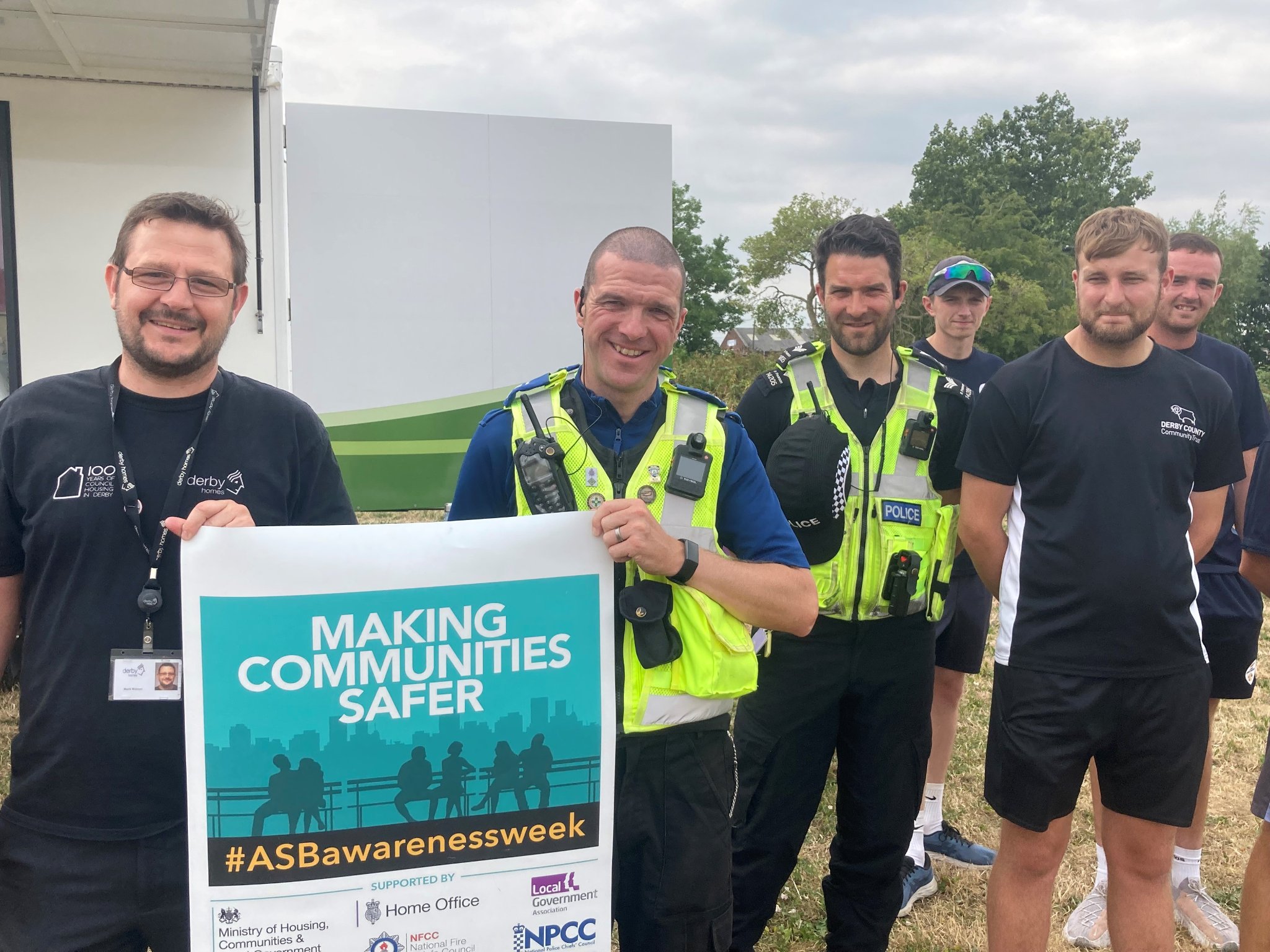 We were at Kiwi Park with partners for a community event to help tackle anti-social behaviour in Derbyshire.
It was great to meet local residents who were able to discuss with partners what issues affect them. We also had plenty of families try out a number of different sports with
Derby County Community Trust, Derbyshire Cricket Foundation and Sporting Communities, who were also in attendance. Thanks also to Derbyshire Victim Services, Derby City Council, Derbyshire Constabulary, Derby Parks and Derbyshire Fire & Rescue Service for their support too!
Find out more about ASB and how we deal with it.