Are you prepared for an emergency?
Published: 21 December 2022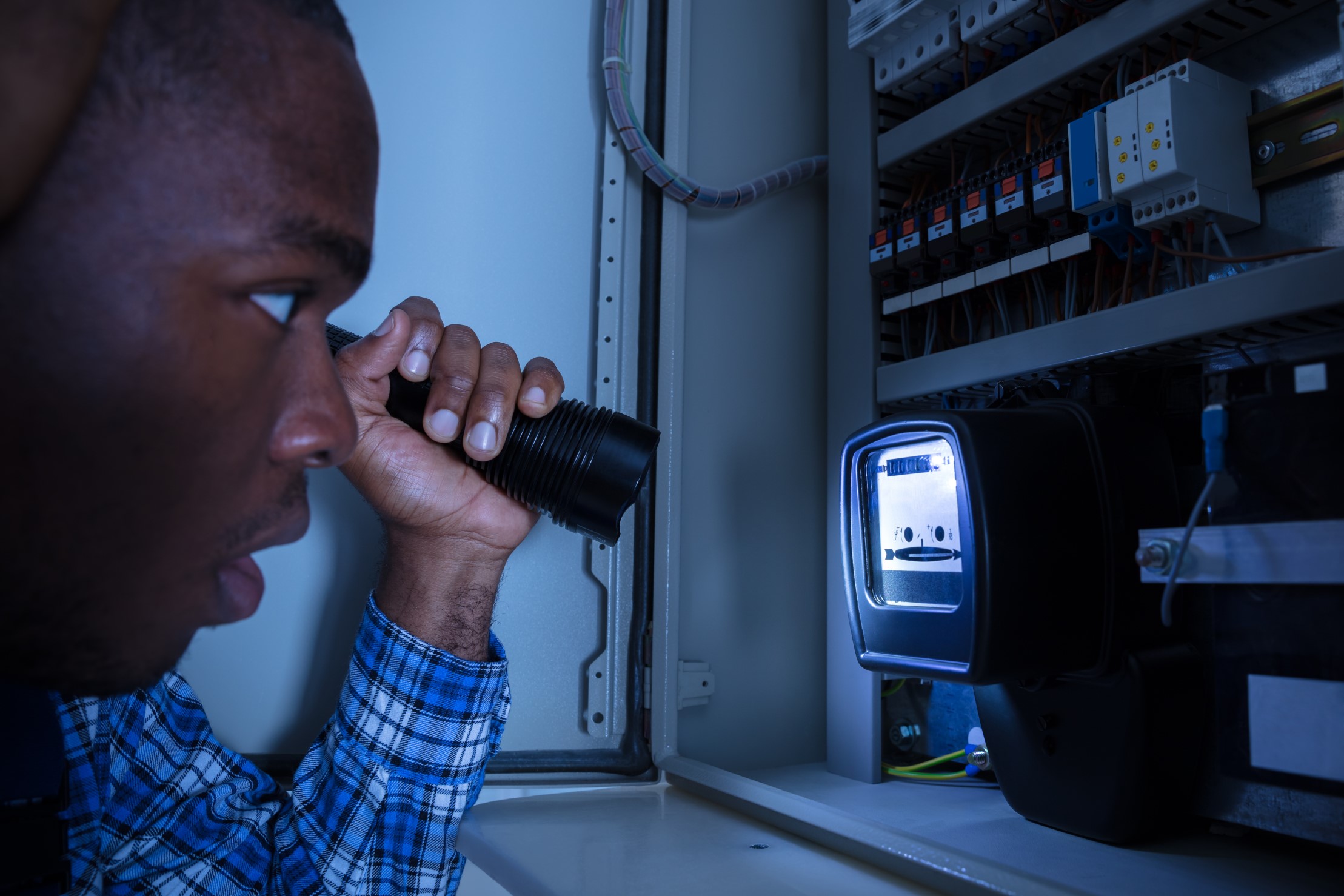 It's not nice to talk about bad things happening at this time of year, but it's even worse to have them happen and be completely unprepared for them. We're running an emergency repairs service over the Christmas and New Year break, but that doesn't mean we're able to respond immediately if something goes wrong.
It helps to have a bit of knowledge on how to deal with some common household issues, so we've pulled together some checklists of how you can prepare and what to do in specific situations. These could help you to prevent further damage to your home or belongings and even save money, should something unexpected happen.
Emergency planning - list of useful items
Spare batteries or charged USB Power Bank
Torch, battery powered light, charged smartphone
Ice pack in the freezer
Hot water bottle
Alternative form of heating, warm clothing, blankets
Bucket or bowl
Old towels
Plunger
Bottled water
Meter box key (if your meter is outside)
Top-up credit for electric & gas meters
Electrical safety advice
Make sure you know where your fuse box is. It's usually inside your home, near your electric meter on an outside wall where the power enters the property.
Make sure you know how to identify a tripped fuse. In the fusebox there will be a row of 'breaker switches'. A tripped fuse will have flipped downwards. Fuses are normally labelled with the circuit they relate to, such as lighting, sockets, bathroom etc. This can help you to identify which circuit might have been overloaded. Before you flip the switch and turn your power back on, you need to work out what's causing the problem. In some cases, the circuit may have temporarily been overloaded and you'll be able to flip the switch back up to return power.
If you don't feel confident or aren't sure what you're doing, stay safe and call us.
How to prepare for a loss of power to your home
Have some lights handy that are rechargeable or battery powered.
Keep your freezer and fridge doors closed. The contents of a freezer will last for 48 hours.
Keep any medication chilled by using an ice pack from the freezer.
If you need to boil water in a pan on a gas hob, remember you'll need to light the burner with a match if the igniter on your gas cooker is electric.
If your home has electric heating – make sure to keep a hot water bottle, extra clothing or blankets on hand.
Gas safety advice
Make sure you know where your gas shut-off valve is. It's usually next to the gas meter.
In common areas (such as flats), your gas meter will be under the stairs, on the outside wall or in an outhouse cupboard.
If you smell gas
Switch off the gas using the shut-off valve
Call the national gas emergency service on 0800 111 999.
Do not turn any switches on or off
Don't smoke or use the cooker
Open all windows to ventilate your home
Gas central heating tips
Make sure you keep your gas servicing appointment. We carry this out every 12 months to keep your boiler in good working order.
Check your boiler pressure. It will run best at around 1 to 1.5 bar. You can check this by looking at the gauge on the front of your boiler.
Do not turn your boiler off unless instructed to do so. Instead, turn the thermostat low.
Use another form of heating or a hot water bottle, extra clothing or blankets
Plumbing and water tips
Make sure you know where your water stop-tap is. It's usually under the kitchen sink, but could be in the porch or hallway if you live in a flat.
If you have a leak, use a bucket or large container (like a waste bin) to catch water from above. Use old towels to mop up as much excess water as possible. Remove any personal items out of the way to avoid damage.
If you live in a flat or maisonette, the leak could come from the flat above. Do you have a way of contacting your neighbour?
If your toilet flush breaks, you can flush it manually simply by tipping a jug or pan of water into the toilet bowl. You can also lift the cistern lid, and push the ball float down to activate the flush. The water in the cistern is clean water, so it's OK to put your hands in.
If freezing temperatures are forecasted, you can use old towels to insulate any external pipes to stop them freezing. This could prevent your boiler failing.
For more tips on cold weather preparation, including dealing with frozen pipes or a boiler fault due to a frozen condensate pipe, see our Cold weather advice page.
Winter preparation tips
Leave a spare set of keys with a family member or trusted friend in case you get locked out.
Have your home insurance policy number and emergency contact number to hand.
Ensure you stock up on non-perishable foods, such as dried foods like pasta, tinned foods, and UHT milk.
Sign up for the Priority Services Register if you are eligible. Contact your energy supplier or network operator for more information.
Have a list of your medication and contact phone numbers to hand in case of an emergency.
Draw your curtains at dusk to keep the heat in. Fit thermal curtain linings if you can.
Use draft excluders to prevent heat loss anywhere you notice a draft. You can roll-up blankets or towels as a temporary measure.
If you are cold, try turning your thermostat up 1 degree at a time and give the house time to warm up to save wasting money.
If you're worried about costs, have a look at our page on Energy saving tips for your home