Board members
The Derby Homes Board of Directors is made up of three tenants, three councillors and three independent members. Members of the Board are company directors and are responsible for the strategic running of the company.
The Board meet once every two months to make decisions about the services provided by Derby Homes.
Council Board Members
Lucy joined the Derby Homes Board in 2018. She is a councillor in Littleover ward, having been first elected in 1993. Lucy's background is in engineering and she takes a keen interest in the sustainability of housing. This includes the energy use in homes and the way communities work.
Lucy has also worked on national policy development with the Liberal Democrats and stood for parliament.
Declaration of interest - 3 August 2023
Member of Derbyshire Environmental Trust
Member of Pensions and Investments Committee, of Derbyshire Local Authority Pension Fund
Member of Council of Governors, University Hospitals of Derby and Burton NHS Foundation Trust
Elected Councillor of Derby City Council
Partner in Littleover Community Print
Partner in Derby LD Adverts
Member of Friends of Littleover Parks
Member of Derby Cycling Group
Member of Derbyshire Wildlife Trust
Member of Derby Quakers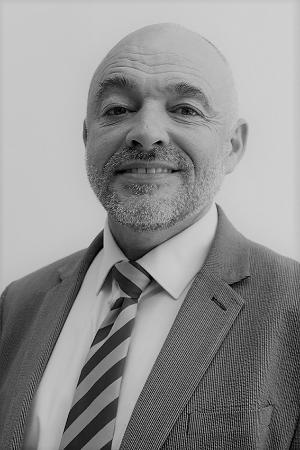 John was appointed to Derby Homes Board in May 2023 and has been a Derby City Councillor since 2016. He has lived in Derby all of his life. John works in electrical engineering and has been involved with housing, new builds and refurbishment for the past 40 years.
Declaration of interests - 12 June 2023
Director of Versine Electrical Limited
Elected Councillor of Derby City Council
Member of Alvaston Park Friends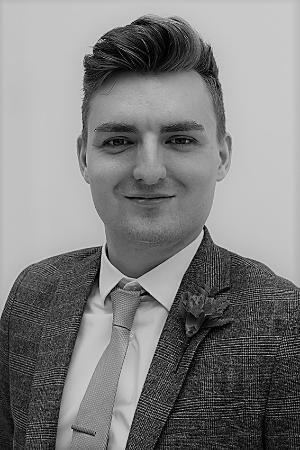 Jamie joined Derby Homes Board in 2023 and is one of the ward councillors of Oakwood ward elected in May 2023. His background is Project Management currently working for Rolls-Royce PLC. Jamie has a keen interest in housing and providing good quality homes to Derby's growing population. He believes passionately that everyone should have a place to call home.
Declaration of interests - 20 June 2023
Employee of Rolls Royce plc
Elected Councillor of Derby City Council
Member of Friends of Chaddesden Wood
Independent Board Members
Jsan has over 20 years experience working in the social housing sector and has worked as a senior housing manager at neighbouring organisations in the East Midlands. She also has extensive experience of governance, customer involvement and community development.
Jsan is passionate about good quality social housing and the positive impact well-designed and delivered services can have on communities. She lives in Nottingham, but was brought up in Derby and still has family living in the area, maintaining close links with the city.
Jsan was appointed Chair of Derby Homes in September 2023 and is the Board's Champion for Equalities and Hate Crime.
Declarations of interest - 9 August 2023
Employee of Kirk Hallam Community Centre
Husband is employee of a Housing Partnership organisation
Mike is a retired comprehensive school Headteacher. He has a long interest in social housing and was a board member of Derwent Living for 15 years before retiring and joining Derby Homes. At Derwent Living he chaired the Operations Committee for 10 years.
He joined the board of Derby Homes in 2011 and was chair from 2014 to 2023.
He also served as a member of Derby City Council for 9 years from 1987 to 1996, representing Abbey Ward.
As well as his interest in housing, Mike is interested in the arts and currently chairs the board of Derby Jazz.
Declarations of interest - 10 August 2023
Director of the National Federation of ALMO's
Director of Derby Jazz
Trustee of Northworthy Trust
Volunteer of Derby CAMRA
Member of Friends of Normanton Park
Iain has been a member of the Board of Derby Homes since its inception and is Chair of the Audit Committee. Iain is the Board's Champion for Health & Safety and for Safeguarding.
He is a former local authority Chief Executive and former United Nations Chief Executive of the City of Pristina, Kosovo. Iain is also a former national President and Chairman of a number of professional Associations.
Iain is a Fellow of the Royal Institution of Chartered Surveyors and a Member of the Chartered Management Institute.
Declarations of interest - 13 August 2023
Derby Homes representative on the Board of CMAP (Central Midlands Audit Partnership) and current elected Chair of CMAP
Tenant Board Members

Bob has lived in Derby since 1987, spending the last 25 years in Alvaston. He served in the Royal Air Force joining at the tender age of 16. Since leaving the RAF, he has spent most of his working life in a customer service environment. He also spent time as an area manager for a Contract Security Company.
Bob became a Derby Homes tenant in 2011 and served on the Tenant Panel, City and Operational Boards, before being appointed to the Board of Derby Homes.
He looks forward to continuing to represent tenants at Board level. Bob is the Board's Champion for Customer Service.
Declarations of interest - 4 August 2023
A tenant of a property in the Derby area, which belongs to Derby City Council
Tenant representative on the National Federation of ALMO's (NFA's) tenant advisory panel
Tenant representative on the Housing Ombudsman Advisory Group
Jenn has lived in Derby for seven years with her family and is developing a career as an academic studying mental health and identity in autistic women. She is passionate about equitable services for all and strives to include a diverse and co-produced perspective in all the work she is involved in.
Declarations of interest - 4 August 2023
Director of Change Making Limited (Dormant)
Tenant of a property in the Derby area, which belongs to Derby City Council
Charlene was born and raised in Derby and has a passion for social housing and for ensuring the city continues to rejuvenate the community and bring people together.
She has over 15 years experience working in the private sector (both in the UK and USA) and a background in quality assurance/risk management. Charlene is keen to ensure Derby Homes provides a best-in-class service to its customers and the wider community. She believes this can be achieved by implementing strategies that make sense and by having the best interest of tenants and customers at the heart of all actions.
A Derby Homes tenant herself, Charlene joined the Operational Board in 2019 before being appointed to the main Board of Directors and Audit Committee in January 2021.‌
Declarations of interest - 16 August 2023
Family member of a tenant, of a property in the Derby area, which belongs to Derby City Council